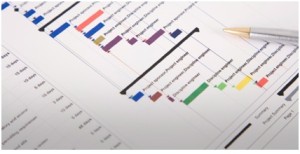 A project management service that takes a "hands on" approach is what makes all the difference when managing a project.
Sometimes project owners want an administrator to help them oversee their project so, they hire a project manager who comes in and gives detailed pictures with complicated reports that help justify their actions.
If that's what you're looking for, we're sorry, we aren't the project managers for you.
Our project management team is never content to sit back and write a memo or fancy report. We always invest ourselves into a project and take a "hands on" approach to managing.
We do this because we think being deeply involved in a project is the best way to really make sure the project is completed as the owner intended. It's the best way to look out for the best interests of the owner.
When we're involved, not only can we foresee issues, we can face them head on and focus on resolving them faster.
We help owners keep their project on track from project conception through to the selection of consultants, planning, tendering and finally completion, closeout and commissioning.
Even though we may not be the builder of the project, we represent for the owner, overseeing all the work, ensuring good communication, managing the consultants and reporting the progress to the owner. And if you want us to build it, we can guarantee the pricing.
Our way of doing things is successful because it is backed with industry experience and resources. Our team has access to a wealth of experience and knowledge because we have worked on projects of all sizes and complexities in a wide variety of locations around the world. We have also built solid relationships with architects, engineers and subcontractors who are always valuable resources.